NSMQ 2021: Regional Qualifiers to Kick Start in April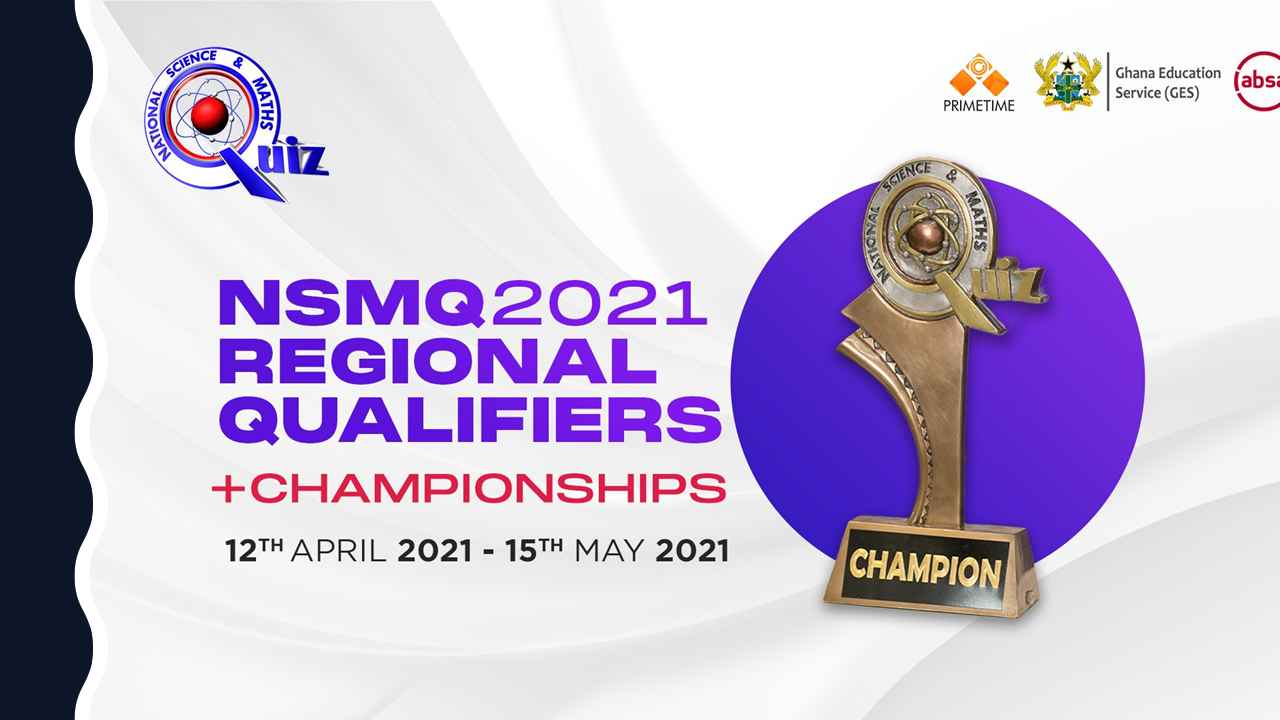 When will NSMQ 2021 Start?
Primetime, the organizers of the most celebrated high school contest festival, the National Science & Maths Quiz (NSMQ) have indicated that the NSMQ 2021 regional qualifiers are scheduled to start from 12th April to 27th May 2021 across all sixteen (16) regions of Ghana.
NSMQ 2021 Regional Qualifiers Dates
Below is a breakdown date of when the regional qualifiers will take place across each of the regions:
Greater Accra - 3rd May to 4th May 2021
Upper West - 3rd May to 4th May 2021
Upper East - 7th May to 8th May 2021
Central Region - 10th May to 11th May 2021
Northern, North East & Savannah - 10th May to 11th May 2021
Western & Western North - 15th May to 18th May 2021
Eastern - 31st May to 3rd June 2021
Volta & Oti Region - 25th to 27th May 2021
Bono, Bono East & Ahafo Region - 17th to 19th May 2021
Ashanti Region - 22nd to 27th May 2021
From the post from the official Twitter handle of NSMQ, some of the regions are pending balloting for schools, but hopefully will be updated soon.
According to the organizers over 600 Senior high schools will be participating in the regional contest, where schools are offered the opportunity to justify their inclusion at the National Championship.
NSMQ 2021 Fixtures for each Region
In total there will be 10 Regional contests and championships for NSMQ 2021. Some of the regions are fused together for the purposes of the contest resulting in the original 10 regions.
Follow the links below to view the full fixtures on each region:
NSMQ