The Big Six were six leaders of the United Gold Coast Convention (UGCC), the biggest political party in the Gold Coast.
The big six include Dr. Kwame Nkrumah, Mr. Obetsebi-Lamptey, Mr. Ako Adjei, Mr. Edward Akuffo Addo, Dr. J. B. Danquah and Mr. William Ofori Atta.
In 1948, they were detained by the colonial authorities during distrbances that that led to the killing of three World War II veterans. Sergeant Adjetey, Corporal Attipoe and Private Odartey Lamptey died while over 60 ex-servicemen were wounded.
In this article mySHSrank seek to inform you on the Senior High Schools our Big Six attended.
1. Ebenezer Ako-Adjei
(17 June 1916 – 14 January 2002)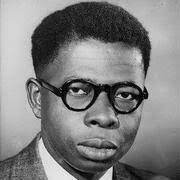 Ako-Adjei was a Ghanaian statesman, politician, lawyer and journalist.
He was in Adjeikrom in Akyem Abuakwa land in the Eastern Region. His father was Samuel Adjei, a farmer and trader. His mother was Johanna Okaile Adjei. Both parents were from La in Accra.
Ako-Adjei started schooling in the Eastern Region. He attended Busoso Railway Primary School and was taken to Accra where he continued his education at the La Presbyterian Junior School starting in class 3.
In April 1933, he entered the Accra Academy when he got to Standard Six. He then went on to study at Lincoln University, Pennsylvania, United States. Ako Adjei moved to the United Kingdom to pursue his childhood dream of becoming a lawyer.
Henrolled at the London School of Economics and Political Science for his M.Sc. degree programme.
2. Edward Akufo-Addo
(26 June 1906 – 17 July 1979)
Edward Akufo-Addo was a Ghanaian politician and lawyer. He was the Chief Justice from 1966–70 and later the President of the Republic of Ghana from 1970–72.
He was the father of the current president of Ghana, Nana Addo Dankwa Akufo-Addo. Edward was born at Dodowa in the Greater Accra Region. His parents were William Martin Addo-Danquah and Theodora Amuafi, both coming from Akropong. He had his basic education at Presbyterian Primary and Middle Schools at Akropong.
From middle school, he entered Achimota College, where he won a scholarship to St Peter's College, Oxford, where he studied Mathematics, Politics and Philosophy. Akufo-Addo was called to the Middle Temple Bar in London, UK, in 1940.
3. J. B. Danquah
(18 December 1895 – 4 February 1965)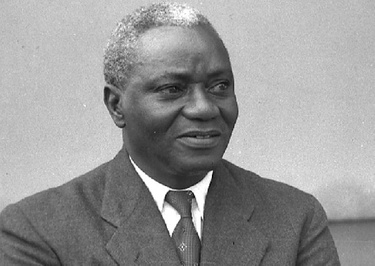 Joseph Kwame Kyeretwie Boakye Danquah was a Ghanaian statesman, pan-Africanist, scholar, lawyer, and historian. He is credited with giving Ghana its name.
He described as "doyen of Gold Coast politics" after the 1948 Accra riots. Danquah was born in Bepong in Kwahu in the Eastern Region.He began schooling at the Basel Mission School at Kyebi at six years old. He continued to the Basel Mission Senior School at Begoro.
In 1914, Danquah passed the Civil Service Examinations. His brother then sent him to Britain to read law. He entered the University College of London as a philosophy student.
He earned a B.A. degree and later, Doctor of Philosophy degree. He became the first West African to obtain the Doctor of Philosophy degree from a British university. He was called to the Bar in 1926.
4. Emmanuel Obetsebi-Lamptey
(26 April 1902 – 29 January 1963)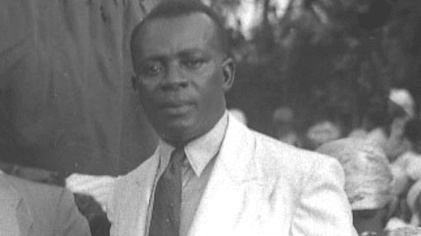 Emmanuel Odarkwei Obetsebi-Lamptey was a political activist.
He was the father of NPP politician Jake Obetsebi-Lamptey. He was born in a small Ga village near Ode in Accra. His father was Jacob Mills-Lamptey and his mother was Victoria Ayeley Tetteh.
Obetsebi-Lamptey schooled at the Accra Wesleyan School and Kv. Government Boys' School. He continued at the Royal School to complete his elementary education.
He passed his school certificate examination and civil service examination and became a clerk in the Customs and Excise Department. In 1934, he left for the United Kingdom to study law. He called to the Bar at the Inner Temple in 1939.
5.William Ofori Atta
(10 October 1910 – 14 July 1988)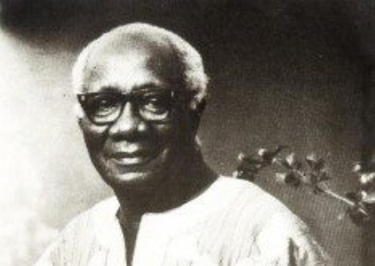 William Ofori Atta, popularly called "Paa Willie" was a lawyer. William Ofori Atta was the son of Nana Sir Ofori Atta I who was the Omanhene of Akyem Abuakwa between 1912 and 1943.
William Ofori Atta attended Mfantsipim School. He left Mfantsipim School to continue his studies at Achimota School. He was school mates with Komla Agbeli Gbedemah and Edward Akufo-Addo. He furthered his education at Queens' College, University of Cambridge from 1935 to 1938. He became a lawyer in 1956.
6. Kwame Nkrumah
(21 September 1909 – 27 April 1972)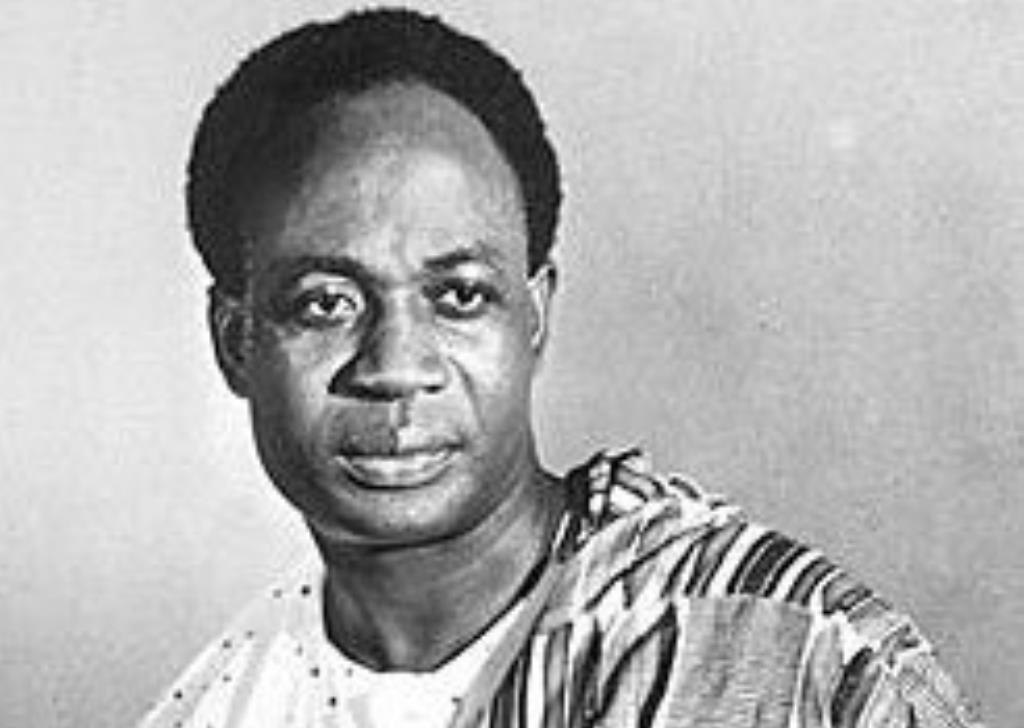 Kwame Nkrumah was a Ghanaian politician and revolutionary. He was the first Prime Minister and President of Ghana. Kwame Nkrumah was born in Nkroful.
He named Francis Nwia Kofi Nkrumah eight days after his birth but his parents his parents changed it to Francis Kwame Ngolomah. later changed his name to Kwame Nkrumah in 1945 in the UK. Kwame was the only child of his mother, Elizabeth Nyanibah. His father was Opanyin Kofi Nwiana Ngolomah.
He began schooling at an elementary school run by a Catholic mission at Half Assini. He was so good that he became a student-teacher in the school. He obtained his teacher's certificate from the Prince of Wales' College at Achimota in 1930.
After teaching and later becoming a headmaster, Nkrumah traveled to Pennsylvania in the United States where he enrolled in the Ivy League University of Pennsylvania.
Nkrumah went to London in May 1945 and enrolled at the London School of Economics as a PhD candidate in anthropology. He withdrew after one term and the next year enrolled at University College.