NSMQ2021: Bolgatanga SHS knocks out Abuakwa State College, Northern School of Business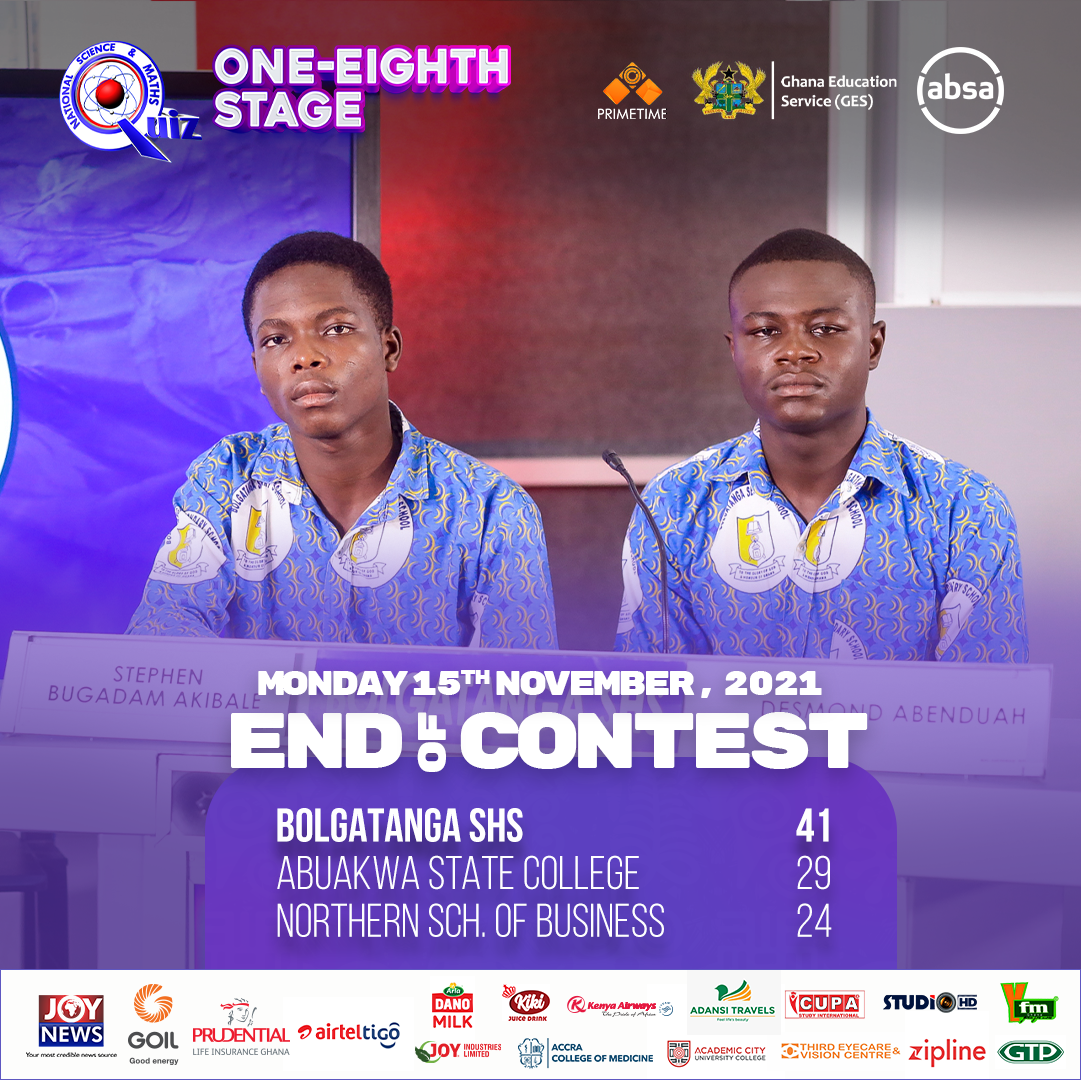 The lads from Bolgatanga carried the day with 41 points with their closest contender, Abuakwa State College, scoring 29 points. Bolgatanga SHS took an early lead in the contest with six points apart from Abuakwa State College, the school that occupied the 2nd position at the end of the first round.
'BIG BOSS' maintained the lead throughout the five rounds of the contest securing a slot at the Quarter-final stage of the competition.
Here is a breakdown of the scores:

Round One – General questions on Chemistry, physics, biology and mathematics
Bolgatanga SHS – 16pts
Abuakwa State College – 10pts
Northern School of Business – 7pts


Round Two – The Speed race
Bolgatanga SHS – 29pts
Northern School of Business – 4pts
Abuakwa State College – 4pts

Round Three – Problem of the Day
Bolgatanga SHS: 31pts
Abuakwa State College: 7pts
Northern School of Business: 5pts


Round Four – True or False
Bolgatanga SHS: 41pts
Abuakwa State College: 23pts
Northern School of Business: 18pts

Round Five – Riddles
Bolgatanga SHS: 41pts
Abuakwa State College: 29pts
Northern School of Business: 24pts
Contributor: myshsrank
∴
Source: Johnny Doe