BREAKING NEWS! 2021 Senior High School Selection beign on 29th November - GES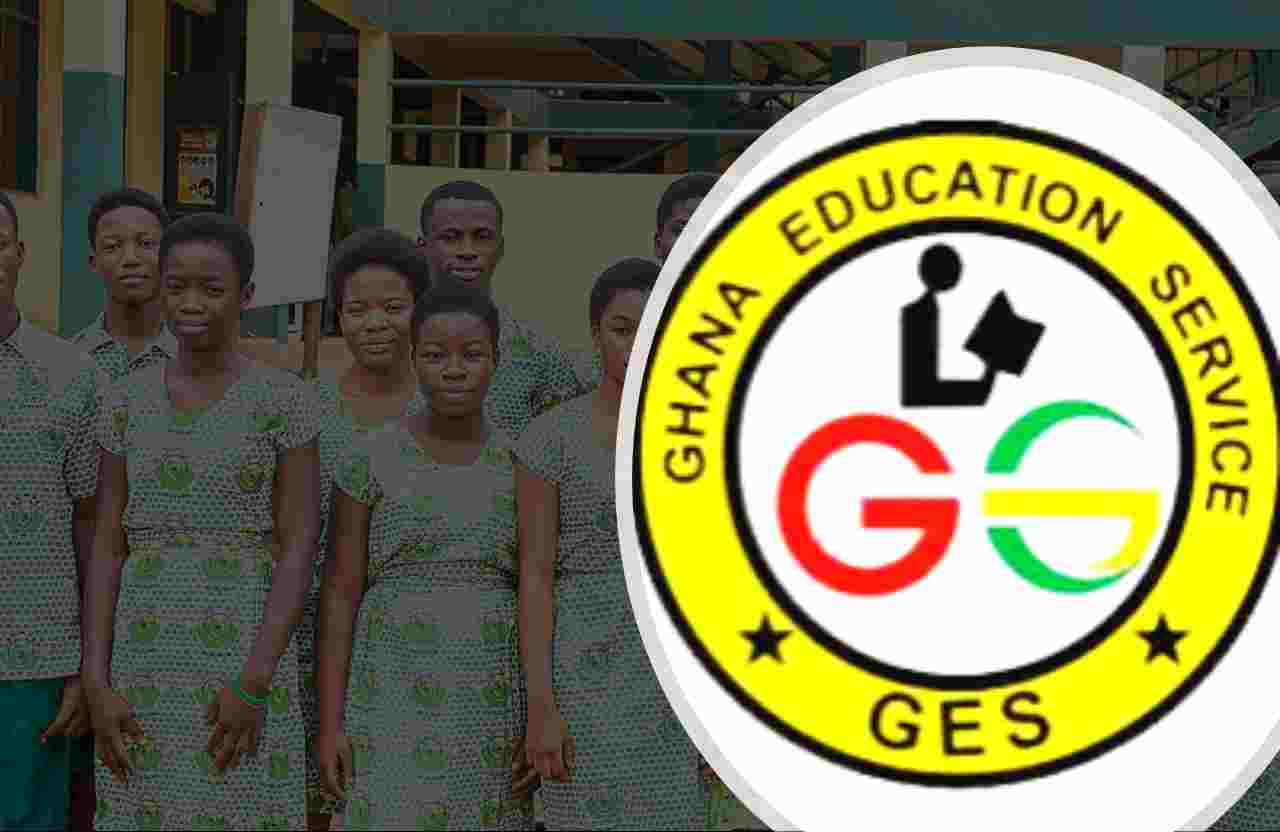 VIDEO - Guidelines for 2021 School Selection English Version
The Ghana Education Service (GES) has released a notice to all BECE candidates, teachers, parents, and all stakeholders to announce in its press release today that, the senior high school selection process will begin from 29th November to 14th December 2021.
Meanwhile, prior to the selection process, there will be public education and sensitization on school selection which begins tomorrow, 23rd November 2021.
According to the GES press release, this exercise will take place in all the respective Regional, District Education Directorates, and schools.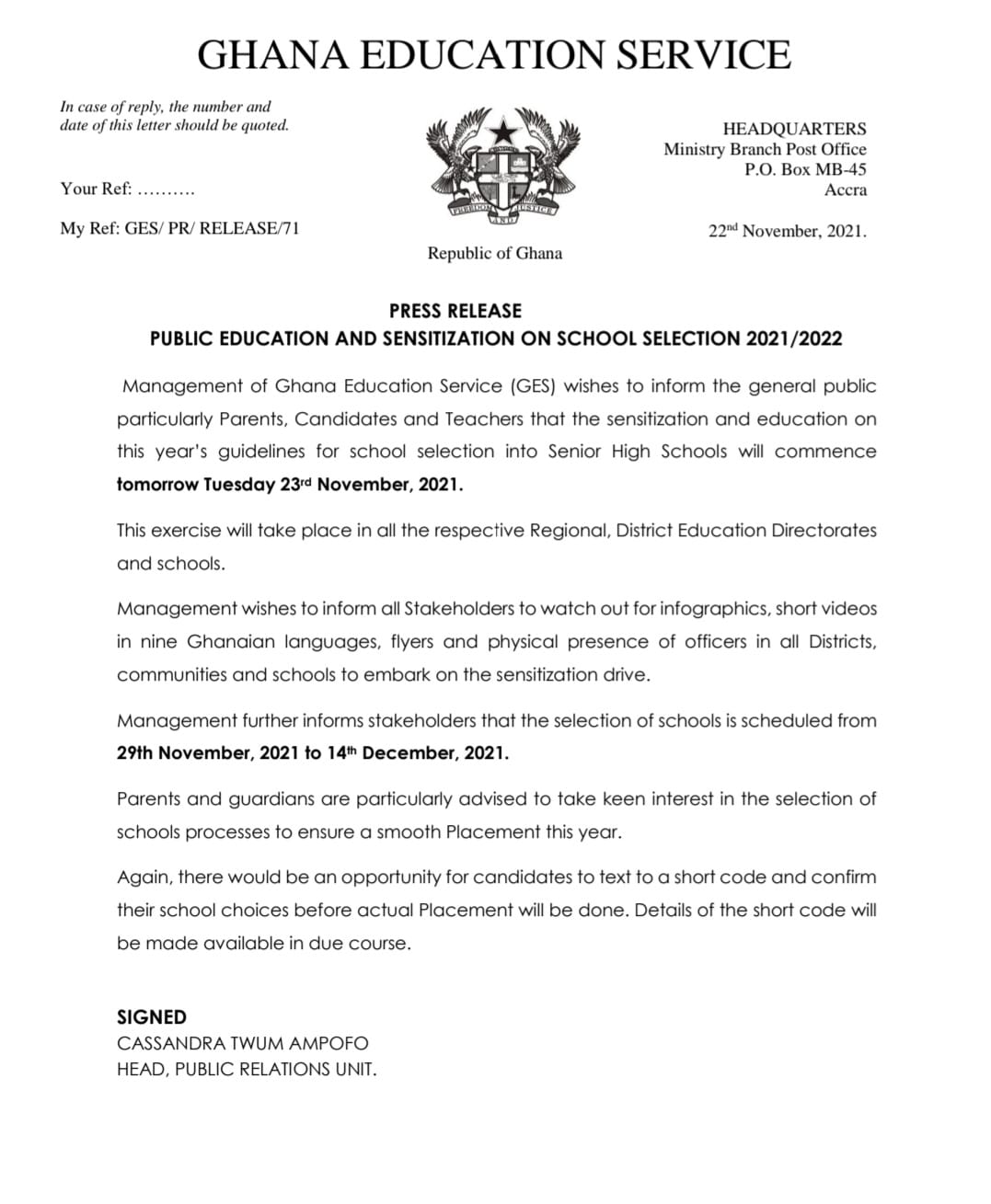 The management wishes to inform all Stakeholders to watch out for infographics, short videos in nine Ghanaian Languages. There will also be flyers and the physical presence of officers in all Districts, communities, and schools to embark on the sensitization drive.
Parents and Guardians are particularly advised to take a keen interest in the selection of school processes to ensure a smooth placement this year.
The GES also indicates and stresses the point that there will be an opportunity for candidates to text a short code and confirm their schools' choices before actual placement will be done.
details of the shortcode will be made available in due course of time.
Attached is the press release.
Read also 6 Alarming Things You Must Know About 2021 BECE Placement
Contributor: Admin
∴
Source: GES Facebook page
Education