St. Roses Old Girls handover new staff bungalow to alma mater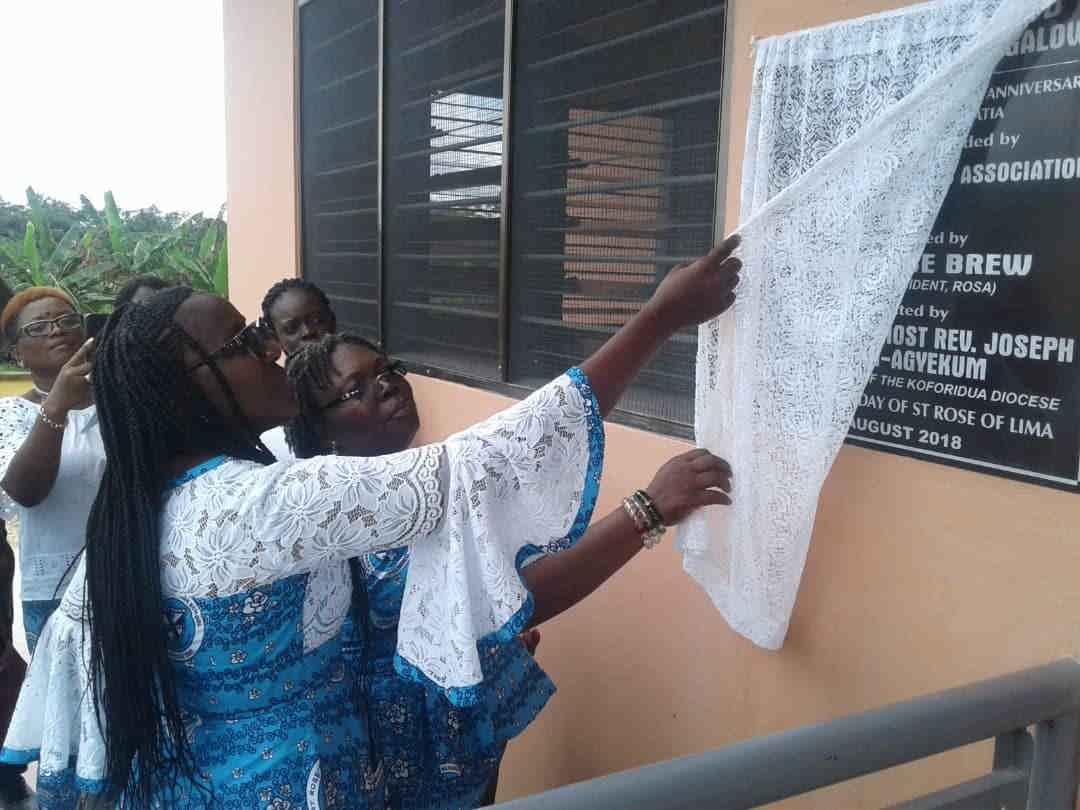 Old students of St. Roses Senior High School have called on the government to assist secondary schools in terms of infrastructure following the introduction of the free SHS and the double track system.
In an interview with Citi News after a brief ceremony to present a fully furnished Two bedroom teachers bungalow apartment for the school, the Headmistress of the school, Mrs. Marian Esi Jackson, also called on the government to assist the school with a 12 unit classroom block.
"With the introduction of the two tracks, we will need a lot of bungalows to house the additional teachers who will be posted to our school to assist and supervise our girls, and aside the bungalows we also need a 12 unit classroom block to ease congestion in the classroom".
Mrs. Marian Esi Jackson was appreciative of the gesture by the Old Girls, further charged them to do more for their alma mater.
"You can see smiles all over our faces here because we are grateful for the support of Rosa, over the years they have done a lot to support the school and also shown that they love their school. This bungalow comes in at the right time and it will really go a long way to assist us so we are grateful and we want them to carry on and do more for the school".
The Catholic Bishop of the Koforidua Diocese Most Rev. Joseph Afrifa- Agyekum who was the special guest of honour at the commissioning lauded the efforts of the old students and also called on the government to support.
"We have a deficit when it comes to teachers who stay on campus here at St. Roses, and this is affecting supervision here in the school so we are very excited about this project which has been completed and handed over to school authorities by the old students association and we believe this is going to be a great benefit to the school because it will increase the number of teachers on campus to enhance and support supervision."
The National Chairperson for St. Roses Old Students Association, (ROSA) Mrs Cynthia Amartey who pledged the commitment of the association charged the school authorities to ensure regular maintenance of the building.
"This bungalow was conceived 7 years ago after Rosa saw staff bungalow as one of the major challenges confronting the school. We however began putting resources together with the intent of handing it over during our 50th anniversary celebration but unfortunately it couldn't materialize then, but thank God the hurdles have all been cleared and we are handing it over today".