Mfantsipim marks 143rd anniversary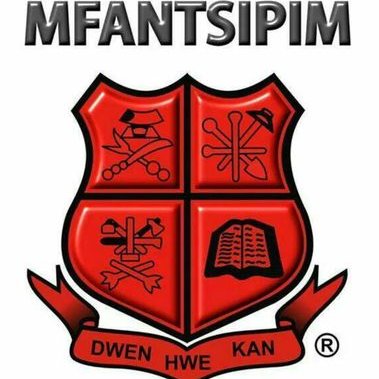 President Nana Akufo Addo has stated that religious institutions deserve to play significant roles in the management of their schools.
Expressing satisfaction with the quality of education provided in the mission schools, he said that had informed the intention of the government to hand over some of the mission schools back to the faith based organisations or to partner the organisations to ensure quality education was maintained.
He said the government was working on modalities for the implementation of that policy after consultation with stakeholders.
President Akufo-Addo said this in a speech read on his behalf by the Minister of Railway Development, Mr Joe Ghartey, at the 143rd anniversary and Speech and Prize Giving day of the Mfantsipim School in Cape Coast last Saturday.
-Mr. Joe Ghartey delivering the President's speech
It was on the theme "Hen Nananom botae pa! Quality Education and the quest for global competitiveness" President Akufo-Addo congratulated Mfantsipim School on the anniversary and the strides the school had made over the years.
Nana Akufo Addo observed that in the area of governance and international development the school had produced many eminent and illustrious persons, including Kofi Annan, Kofi Gbedemah, William Ofori Atta, President Kofi Abrefa Busia, Kwesi Bekoe Amissah-Arthur, Papa Owusu Ankomah, among others, saying all old students of Mfantsipim had played distinguished roles.
"Mfantsipim has always sat on the seat of governance of this country and has indeed played a yeomans role, he added.
Old boys contributions
He also commended old boys for their immense role in maintaining, expanding and development of infrastructure of the school with millions of cedis.
He said their contribution to the school had reassured government that government's decision to hand over schools to faith based organisations was worth pursuing.
Free SHS beneficiaries
President Akufo Addo said the free Senior High School policy was to ensure resources were used to develop the human resource of the country which was the most important asset of the nation adding that he was optimistic that beneficiaries would use the knowledge acquired to support the nation's development agenda and live up to expectations.
He said he believed the free SHS policy would help harness all talents and potentials of all to help put the nation on a sustainable development path to ensure prosperity and harmony for all.
Ghana beyond aid
He said he believed in Ghana's ability to use its resources to become a nation beyond aid, understanding its circumstances and working to explore global opportunities to satisfy its needs and not to rely on others.
He said the ministry of education would ensure that projects in the school were completed as part of a $500 million financial package approved by Parliament to complete projects in the SHSs.
Methodist church
The Presiding Bishop of the Methodist Church, Dr Paul Boafo said the Methodist Church stood ready to partner government to provide holistic education tailored to
confront and address the challenges of today.
The guest speaker for the occasion, Dr Yaw Dankyi Berko, in his address, said quality education came at that cost but the benefits were immeasurable.
He said the good intentions of government would not come to fruition if citizens did not pay taxes.
He called for focus on intuitive understanding through instruction in teaching saying it was the reason why products of our school system fall short of leadership, inventions and solution to our problems.
He said it was time to move from "chew, pour, pass and forget and paper qualifications to a place where they remember what is taught, understand, apply, analyze, evaluate a stand and create new original work if our products are to enter the next century competitive globally.
Teachers upgrade and reward
He called for continuous upgrading and testing for teachers to help improve their output.
He also called for better remuneration for teachers especially in the rural areas to help produce quality human resource to support national development.
The Headmaster of the School, Mr Manfred Barton Oduro, called for expansion and completion of projects in the schools to help adequately accommodate the increasing number of students.
He thanked the 1969, 1979, 1989, and 1999 year groups for their projects and support and for sponsoring the anniversary.

A multi purpose library was inaugurated and named after Kofi Annan while and a block of flats for staff was also inaugurated.